Portfolio: Icons
mIRC
New icons for old good IRC-clientWindows
Back in 1995 mIRC, the best IRC client for Windows, made its debut. Since then, millions of people all around the globe have been using it. Khaled Mardam-Bey, the creator of mIRC entrusted the Turbomilk designers with the task of drawing new icons and updating the application's logo.
Now the application's icon is in 3D, and the letter "c" is clearly communicating with the user.
We tried to modernize the application whilst retaining its 'classy' style.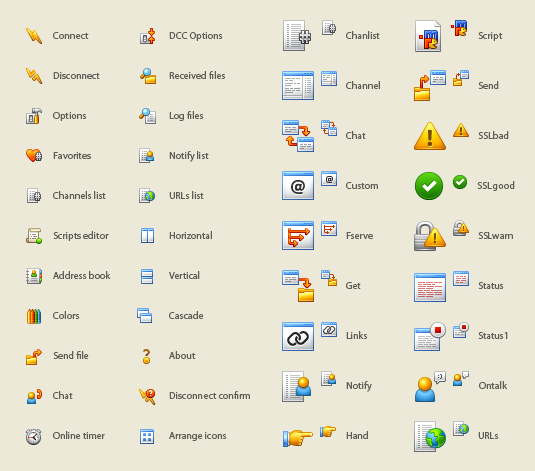 This is our contribution to the legend.

Project participants
Terms of Use

The pictures seen here are for evaluation of Turbomilk work's quality only. No icons or graphics may be used public or private for any purpose. All rights reserved.
Our Services
Many companies all around the world have already become our clients and are very pleased with the quality of our work. We are glad to offer the following services:
Please follow this link to learn more about the prices for our services. Should you have any questions related to our work process, you are most likely to find answers on our FAQ page.
If you are interested in our services or want to clarify on something, do not hesitate to send your message to info@turbomilk.com