Portfolio: Icons
Belkin Network USB Hub
Windows Vista style icons for strange deviceWindows
A company with the funny name Belkin concocted a dodgy contraption with stylish design called a Network USB Hub and even came up with a slogan for it: "Share printers and access media — wirelessly!" Californian SoftAssociates tasked us with a responsible mission: to draw Windows Vista style icons for the Hub's software.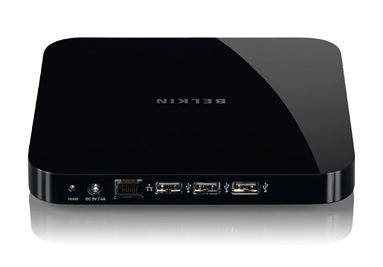 You can use this thing for plugging various USB units straight into your LAN
For the application's icon we picked the image of the hub itself, due to its sexy look.

We have shifted away slightly from the Windows Vista style cannons and drew reflections instead of shadows. It has got nothing in common with Web 2.0. The device is just so plain, so we tried to compensate for it.
Icons for peripherals: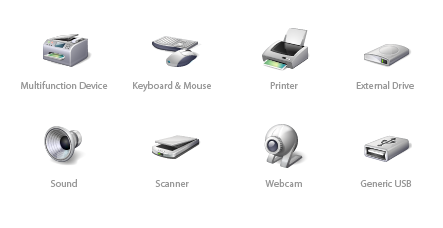 We paid special attention to making sure that all the icons lie on one plane and that the perspectives converge
By the way, do you know that the president of Belkin goes by the name of Chet Pipkin?!
Project participants
Terms of Use

The pictures seen here are for evaluation of Turbomilk work's quality only. No icons or graphics may be used public or private for any purpose. All rights reserved.
Our Services
Many companies all around the world have already become our clients and are very pleased with the quality of our work. We are glad to offer the following services:
Please follow this link to learn more about the prices for our services. Should you have any questions related to our work process, you are most likely to find answers on our FAQ page.
If you are interested in our services or want to clarify on something, do not hesitate to send your message to info@turbomilk.com