Portfolio: Icons
Accela Mobile Office
Business icons for public servants on the moveGovernment
Once we have been approached by Accela, one of the largest software developers for the public sector. The task was to create a neat and thoughtful design for Accela Mobile Office, a navigation application for mobile users. It helps clerks on the run enjoy the highest level of office comfort while working in the field.
The main screen of the application uses large icons that not only trigger the main functions of the application but also set the overall tone — austere and business-like.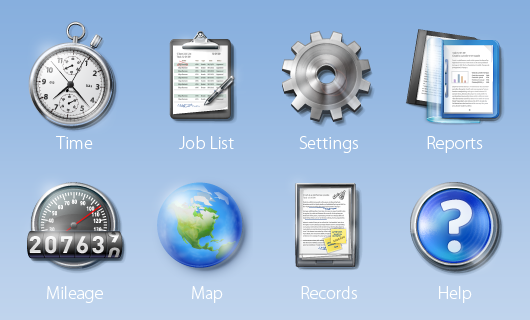 Smaller icons of three sizes are used for button panels and toolbars:
Beside all other things the main screen of the application features weather forecast coupled with mini-cartoons so that clerks do not get bored. It happened that drawing icons for this function came out challenging – the weather differs drastically. Below are some weather patterns for the daytime: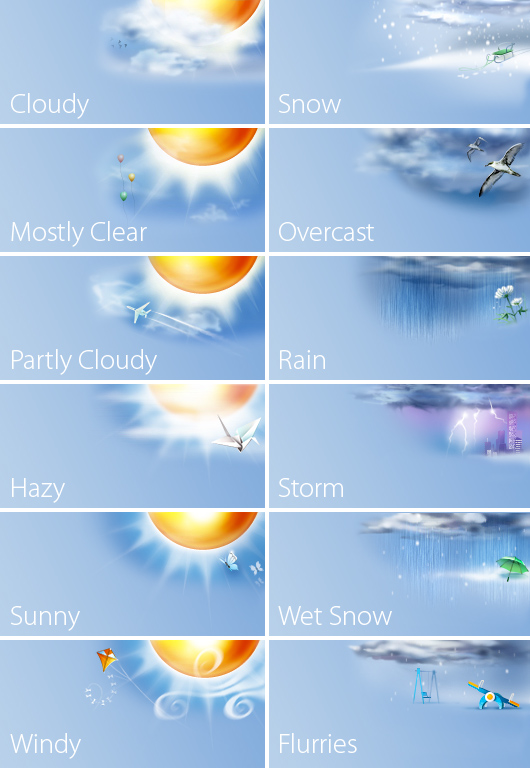 And here are some nighttime weather's whims:
If we put together all the graphics that we did for Accela, we get the application's screen as it nicely appears on the output:
Project participants
Terms of Use

The pictures seen here are for evaluation of Turbomilk work's quality only. No icons or graphics may be used public or private for any purpose. All rights reserved.
Our Services
Many companies all around the world have already become our clients and are very pleased with the quality of our work. We are glad to offer the following services:
Please follow this link to learn more about the prices for our services. Should you have any questions related to our work process, you are most likely to find answers on our FAQ page.
If you are interested in our services or want to clarify on something, do not hesitate to send your message to info@turbomilk.com