Portfolio: Icons
Holdet.dk
Icons for sport gaming portalSport | Web portal | Games
Danish company Swush created a gaming portal Holdet.dk (international web site: sportsbox.com), dedicated to various sports. To complete the project developers approached us for illustrations covering the subjects of sports.
Wishing to please our Danish friends we remembered about daring vikings and started off with drawing various helmets. Clearly, what viking can resist the sight of a durable glossy racing helmet?!
Later we needed various balls (football and golf). We also drew them with much affection.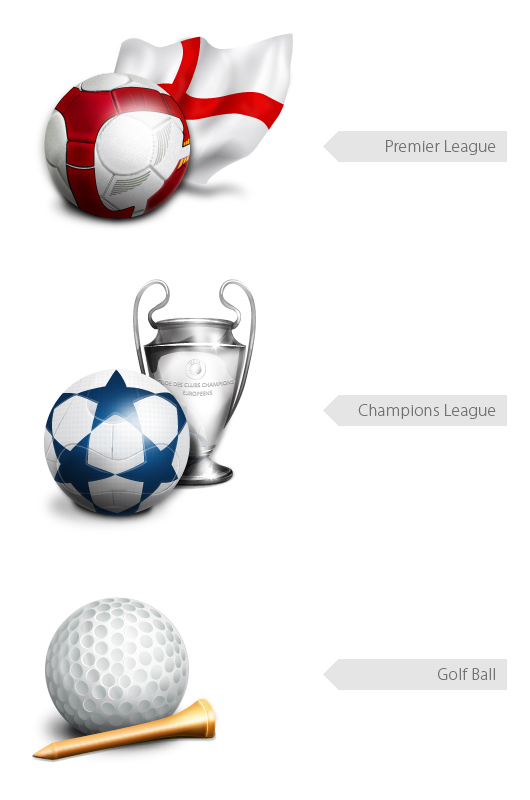 And this is an example of how one of the icons was used:
Project participants
Terms of Use

The pictures seen here are for evaluation of Turbomilk work's quality only. No icons or graphics may be used public or private for any purpose. All rights reserved.
Our Services
Many companies all around the world have already become our clients and are very pleased with the quality of our work. We are glad to offer the following services:
Please follow this link to learn more about the prices for our services. Should you have any questions related to our work process, you are most likely to find answers on our FAQ page.
If you are interested in our services or want to clarify on something, do not hesitate to send your message to info@turbomilk.com