Portfolio: Web-design
ArrowModel
A fabulous website for the scoring companyFinances
—Doctor! I am itching and asphyxiating! What's wrong with me?
—Dear, unfortunately we have to reject your loan application. Next!
Scoring is a risk evaluation technique, which is used everywhere and ArrowModel is a champion in creating convenient scoring applications.
In addition to icons and logos we drew a fabulous website which explicitly tells that scoring is not about Beavis and Butthead. You can also download the featured application and try forecasting for yourself.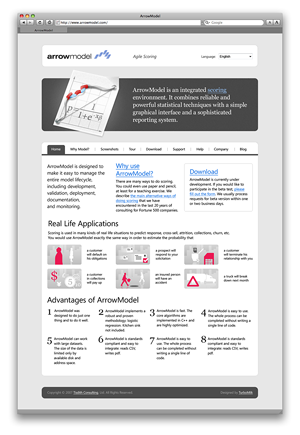 Home page. Quiet, strict and everything is in the right place.
"But even strict approach needs to be comprehensible" — so we thought and illustrated all cases when scoring is actually required.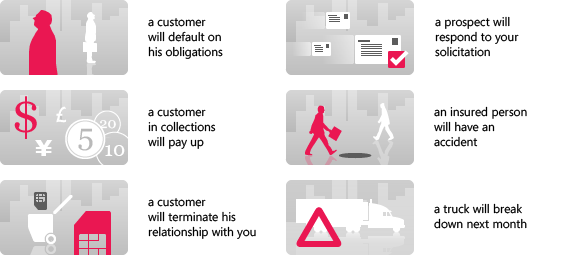 Well suited metaphors for mini illustrations on the home page let you understand that you cannot get around without scoring.
Not a single internal page was left without attention:
Overall careful treatment of details on the site.
Project participants
Related entries
Terms of Use

The pictures seen here are for evaluation of Turbomilk work's quality only. No icons or graphics may be used public or private for any purpose. All rights reserved.
Our Services
Many companies all around the world have already become our clients and are very pleased with the quality of our work. We are glad to offer the following services:
Please follow this link to learn more about the prices for our services. Should you have any questions related to our work process, you are most likely to find answers on our FAQ page.
If you are interested in our services or want to clarify on something, do not hesitate to send your message to info@turbomilk.com