Portfolio: Icons
ArrowModel
Realistic brushed metal iconsWindows | MacOS | Finances
Icons for the ArrowModel environment. During work on this project we learned that scoring is quite a decent word. The term scoring is used for describing the process of creating and using models meant for predicting an important and rare business event.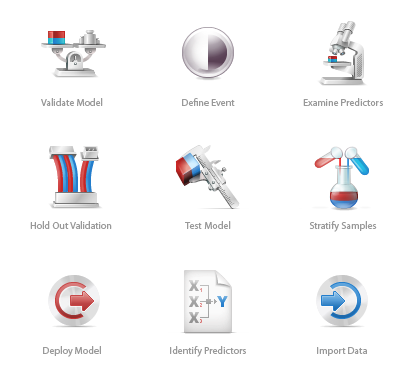 The ArrowModel environment exists in both Windows and Mac OS, and therefore we have produced icons for both operating systems.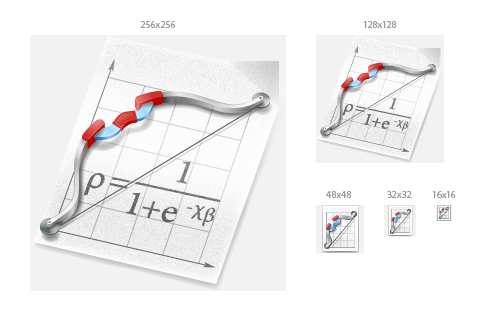 And the bow here is not commemorating Robin Hood, but rather it demonstrates the event probability curve assessed by a logistical regression model.
Project participants
Nikolay Komarov — Designer
Related entries
Terms of Use

The pictures seen here are for evaluation of Turbomilk work's quality only. No icons or graphics may be used public or private for any purpose. All rights reserved.
Our Services
Many companies all around the world have already become our clients and are very pleased with the quality of our work. We are glad to offer the following services:
Please follow this link to learn more about the prices for our services. Should you have any questions related to our work process, you are most likely to find answers on our FAQ page.
If you are interested in our services or want to clarify on something, do not hesitate to send your message to info@turbomilk.com