Portfolio: Icons
Webka
Social Network Application IconSocial Network
Webka, a web application for the social networks recently became a millionaire: over a million of network users decorated their pictures with its playful frames. The author of the application, the renowned flasher of the Russian Federation Alexey "Ancle" Fedotov decided that the Webka's icon did not excite him anymore, so a new one was meant to be developed.
The point is that Webka, my cross-platform application, desperately needs a pretty cross-platform identity in a shape of a pictorial iconic logo. We already have a prototype but its quality leaves a lot to be desired. The app has over 1000000 subscribers and nearly 60000 unique visits per day. And this is even without Odnoklassniki.ru

Alexey "Ancle" Fedotov
We decided to keep the succession with the old icon and leave the red stereo webcam as the main character. All we were left with is the choice of the composition:
The client did not think twice and picked the first very simplistic version. Good choice! We drew the icon in various sizes and for various social networks. To tell you the truth in the process of drawing we replaced the playful peas with a noble tree.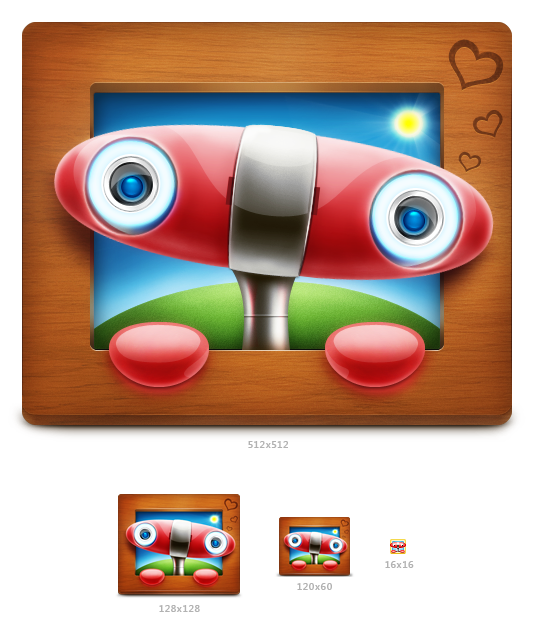 Then we got carried away by the process and created icons for various seasons of the year.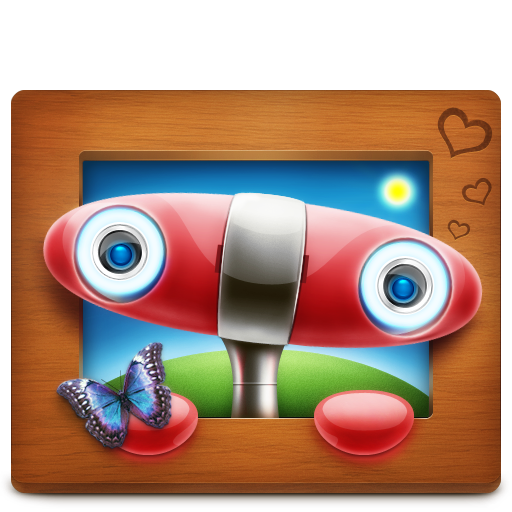 Summer
Fall
Winter
Spring
You are welcome to use Webka on Odnoklassniki, vkontakte and Moi Mir by Mail.ru.
Project participants
Terms of Use

The pictures seen here are for evaluation of Turbomilk work's quality only. No icons or graphics may be used public or private for any purpose. All rights reserved.
Our Services
Many companies all around the world have already become our clients and are very pleased with the quality of our work. We are glad to offer the following services:
Please follow this link to learn more about the prices for our services. Should you have any questions related to our work process, you are most likely to find answers on our FAQ page.
If you are interested in our services or want to clarify on something, do not hesitate to send your message to info@turbomilk.com