Portfolio: Icons
Badoo
iPhone icons for mobile datingiPhone | Social Network | Dating
Badoo is one the major Global dating site. Once upon the time the developers of it decided to create an iPhone App. They asked us to draw icons for each of the site's sections. We took upon this mission and here are the results of our efforts:
Here is how the icons look like on the iPhone: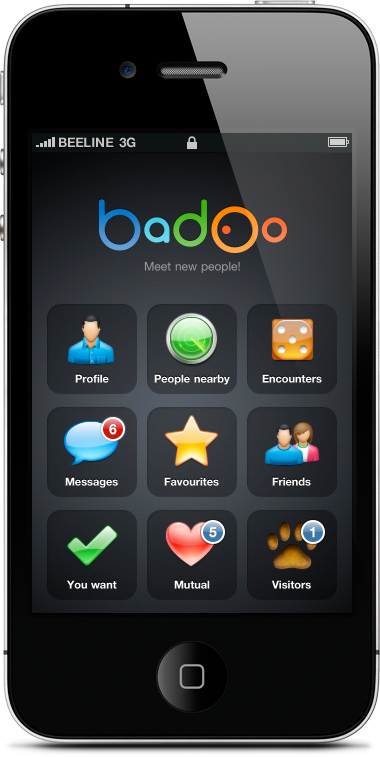 What a sweet lollipop is the app's icon:
You can download a free app and have some fun on the app's page on iTunes.
Project participants
Terms of Use

The pictures seen here are for evaluation of Turbomilk work's quality only. No icons or graphics may be used public or private for any purpose. All rights reserved.
Our Services
Many companies all around the world have already become our clients and are very pleased with the quality of our work. We are glad to offer the following services:
Please follow this link to learn more about the prices for our services. Should you have any questions related to our work process, you are most likely to find answers on our FAQ page.
If you are interested in our services or want to clarify on something, do not hesitate to send your message to info@turbomilk.com