Portfolio: Icons
Metrics
Icons for computer games developersWindows | Games
We created this set of icons for Metrics Element by Emergent Game Technologies to make the lives of game developers plain and simple.
As experienced designers and even mere mortals often do, we started our project by developing the set from sketches: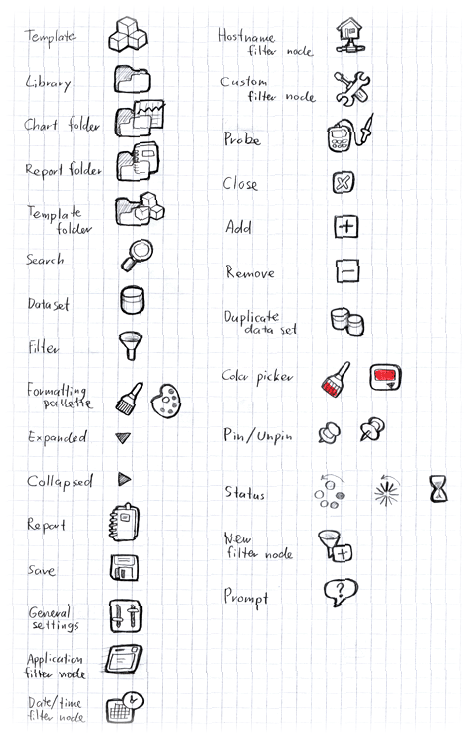 The icons turned out modest but pretty:
Project participants
Terms of Use

The pictures seen here are for evaluation of Turbomilk work's quality only. No icons or graphics may be used public or private for any purpose. All rights reserved.
Our Services
Many companies all around the world have already become our clients and are very pleased with the quality of our work. We are glad to offer the following services:
Please follow this link to learn more about the prices for our services. Should you have any questions related to our work process, you are most likely to find answers on our FAQ page.
If you are interested in our services or want to clarify on something, do not hesitate to send your message to info@turbomilk.com