Downloads: Totally free
LiveJournal turns 10
LiveJournal is celebrating its 10th Anniversary! Why is that important to us? It's easy, thanks to LiveJournal designers Denis Kortunov and Dmitri Joukov got acquainted with Yegor Gilyov, which marked the birth of Turbomilk! Also, a bunch of our friends work for LJ. It did not take us long to come up with the right present for the Anniversary: we created a set of icons for LiveJournal. Designer Mike Zhiharev drew three types of LJ users and also the company's branded pencil, a <SUP> pan, and of course the mascot of LiveJournal – the legendary Frank the goat.
Free icons for livejournal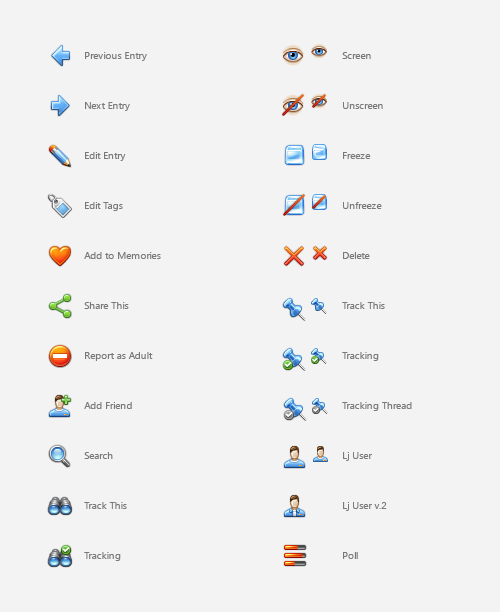 Sometimes ago we participated in a competition for new icons for the Livejournal interface that we successfully failed, so to speak. You know how this happens. However we have the icons left now. We decided to place them until the later times and available for free.
Project participants
Related entries
Our Services
If you are searching for the optimum visual style of your software or, let's say, a web application, you came to the right spot. Services we offer:
Icon design
Visual interface design
Logotype design
Character design
If you want to hire us or would like to learn more about our work, feel free to email us at info@turbomilk.com.