Downloads: Totally free
Animal pins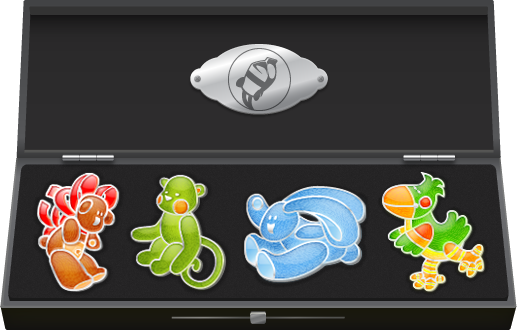 Turbodesigner Olesya Kozlova decided to go outside the classic iconic art and tried herself in the design of accessories. As a result, she came up with four lacquered metal pins with totem animals. Ruddy parrot, rosy monkey, blue rabbit and a bear with a bow – one happy family! But these pins turned out to be more than mere pins but pins with secret: you can clip them to your favorite files and folders, since there are icon pins!
Project participants
Our Services
If you are searching for the optimum visual style of your software or, let's say, a web application, you came to the right spot. Services we offer:
Icon design
Visual interface design
Logotype design
Character design
If you want to hire us or would like to learn more about our work, feel free to email us at info@turbomilk.com.