Downloads: Totally free
Pacman Returns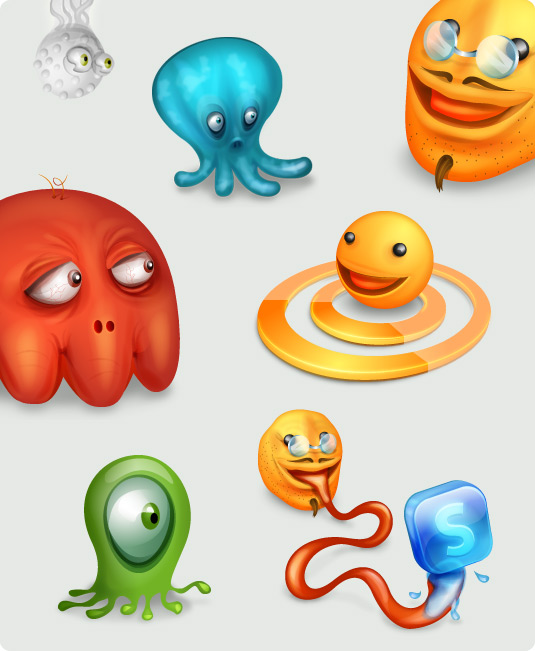 We have decided to draw a set of free icons together with our dear friends from Smashing Magazine. We have turned to the legendary Pac-Man (パックマン Pakku man) the game for inspiration. I will tell you nothing if I just mention that the set came out extraordinary. The icons we made are totally awesome — just take a look at the aging Pac-Man. If you suffer from psychological or sleep disorder, we strongly recommend avoiding this set.
Another interesting fact about these icons is that the author of the set, Stanislav Smoliakov, moved to Goa (India). Most of the icons were drawn there at the coast of the Indian Ocean. As it turns out Turbomilk became a Russian-Indian company.
Project participants
Stas Smolyakov — Designer
Our Services
If you are searching for the optimum visual style of your software or, let's say, a web application, you came to the right spot. Services we offer:
Icon design
Visual interface design
Logotype design
Character design
If you want to hire us or would like to learn more about our work, feel free to email us at info@turbomilk.com.