Downloads: Totally free
Wallpaper and icons for Alfa-Bank
Alfa-Bank decided to please its clients, partners and employees with beautiful computer wallpaper and icons and approached us with this task. "Alfa means first", — we thought and decided to devote the illustrations on the wallpapers to the trailblazers in various areas of human activity.
For instance the flights in the open air became rather conventional but it all happened for the first time someday in history:
Not that long ago a girl driving a car was a rarity, which could obviously be described as a trailblazer:
The next picture is about the future. He is wrong who thinks that all of the great discoveries are in the past. The space awaits:
The polar explorers of Antarctica are the trailblazers of our times:
The oceanic depths still hide a lot of secrets:
In addition we drew special desktop icons: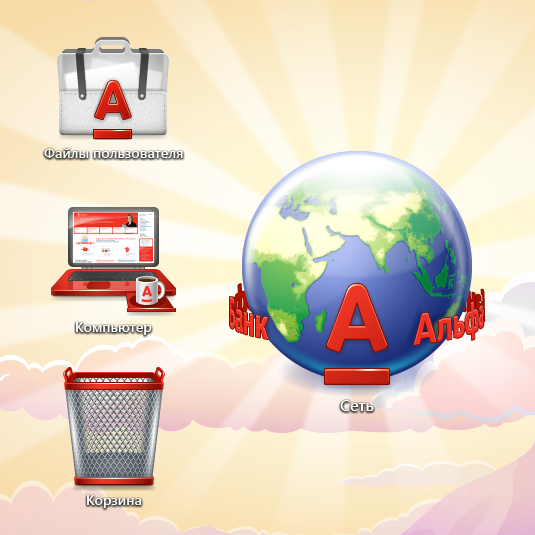 About Alfa-Bank
Alfa-Bank, the corporate treasury of the Alfa Group, is the largest private commercial bank in Russia. Headquartered in Moscow, it operates in 7 countries, providing financial services to over 40,000 active corporate customers and 5.3 million retail clients.
Project participants
Our Services
If you are searching for the optimum visual style of your software or, let's say, a web application, you came to the right spot. Services we offer:
Icon design
Visual interface design
Logotype design
Character design
If you want to hire us or would like to learn more about our work, feel free to email us at info@turbomilk.com.