Blog: Secrets from the Chef
Nivaria

Nivaria Content Manager is a complete CMS solution built by Nivaria primarily to cover it's needs of fast and cost-effective web site development…
The Challenge
Nivaria Content Manager is a complete CMS solution built by Nivaria primarily to cover its needs of fast and cost-effective web site development. Later it has evolved into a standalone product.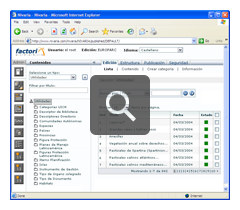 Screenshot of the system prior to Turbomilk's involvement.
The attempts to make the system's interface more user friendly lead the developers to request us for several icons indicating the main sections. Later the project has expanded and included the reengineering of all interface elements.
The client has set a task to develop an interface with a rich appeal but at the same time easy for perception and not so heavy.
The Process
For section icons we picked dynamic style: unusual angle, forced perspective and lucent gradients: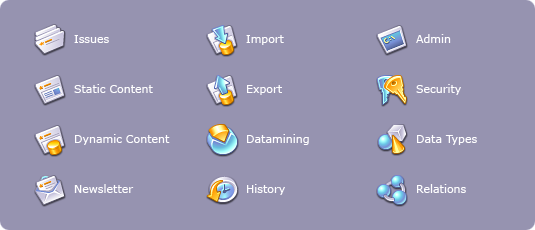 To keep the interface light and easy for perception we used soft grayscale gradients in finishing the elements and tried to eliminate unnecessary lines dividing the space:

The Result
Finally the interface of Nivaria Content Manager became not only functional but easy on the eye. Everyone was pleased with the result: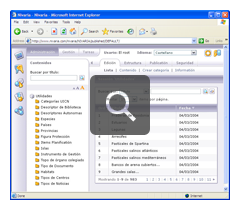 Later on we were approached by Nivaria for website and web-interface design on several occasions.