Blog: Secrets from the Chef
The Birth of Venus

It is a must for every designer to know what Google Image Search is for. It has a secure place in my top ten of the most frequently visited web sites, alongside with LiveJournal and our Basecamp. All the time you have to be looking for metaphors for your icons. Or to be looking how the next secateur looks like. Sometimes you feel the need to give your eyes a feast of looking at a masterpiece of the world art!
I needed a really mind-blowing illustration to go with a rather dull and commonplace article "Tools: Part one, the Vector-based one", which was completely devoted to Adobe Illustrator. After some hard thinking, I recalled that in the times bygone, when there was no Creative Suite, and Adobe used to sell its products one by one, there was a beautiful woman's head on the Illustrator splash screen. When I looked through the old splashes, it occurred to me that to use only one of them to go with the article would be at least not very interesting. A poll with the most educated guys in our company, Igor and Yegor, revealed the fact that it was not just a woman, it was Venus, created by the great Sandro Botticelli. With the riot of hi-tech as we have, where can one find everything about everything? Wikipedia, make no mistake. Follow the link and read their article about Sandro in general and about the Birth of Venus in particular.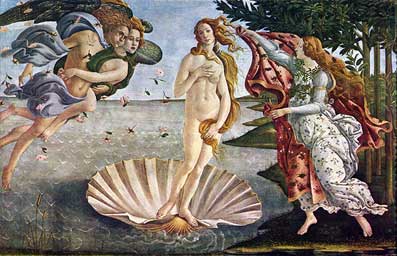 Artist: Sandro Botticelli (1482)
Title: The Birth of Venus
Technique: tempera on canvas
Few readers of ours will follow the last two links. Everyone is much more interested in nice icon-making. And it is especially for you, dear fancy of vector miniature, a little must-know.
Our pal Sandro comes from Italy. He was born in the 15th century and, unfortunately, is already no more. He belongs to the Florentine School of the early Renaissance. He was a little fanatic and when in his fits of religious frenzy, he would burn his own pictures with naked women. It was a miracle that "The Birth of Venus" survived to this day.
I'll give you a brief outline of the plot. The guys in the top-left corner are geniuses of air. If it weren't for their accurate and diligent blowing, our Venus would still be floating in the seas. She was born from the very same shell she is landing in. The woman on the left hurrying to cover Venus's nudity is one of the season nymphs. The picture was unknown to the general public for a long time, until it was found in the mid-19th century in somebody's country house. Now it is kept in the Uffizzi Gallery in Florence.
My poor reader is probably bored with my art history mumbo-jumbo, so here we go back to the image search. I made up my mind that I need a nice gilded frame for the picture, so I started looking for it. For many reasons what I did find was not quite what I wanted, so I began looking for the framed "Birth of Venus". Google was perfect, as usual. An hour and a half did not go through worthlessly: I found much more than I was looking for! And since you have a treasure like this, you long to share it to people, so here comes my little topical collection.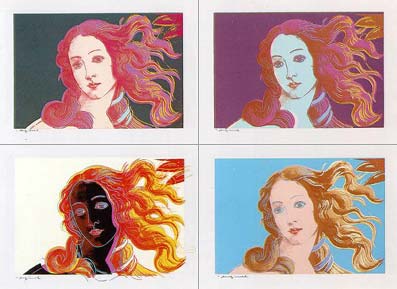 Artist: Andy Warhol (1984)
Title: Details of Renaissance Paintings; (Sandro Botticelli, Birth of Venus, 1482)
Technique: Screenprint on Arches Aquarelle (Cold Pressed) paper. Portfolio of four screenprints.
Artist: Josh Agle (2001)
Title: The Birth of Venus (after Boticelli)
Technique: Acrylic and Vinyl Paint on Panel
Artist: Genichiro Inokuma (1940)
Technique: oil on canvas
The authorship of this work of art brilliant in all respects remains a mystery. If you can fill in this gap, you are welcome to comment.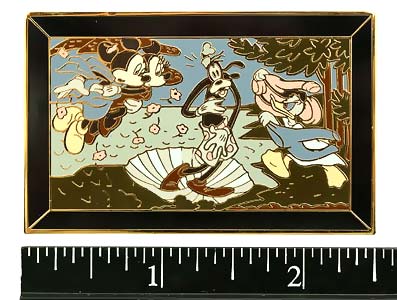 This is just an icon. The ruler is presumably divided into inches. This work of art took the honored place of the illustration for the article "Tools: Part One, the Vector-based One".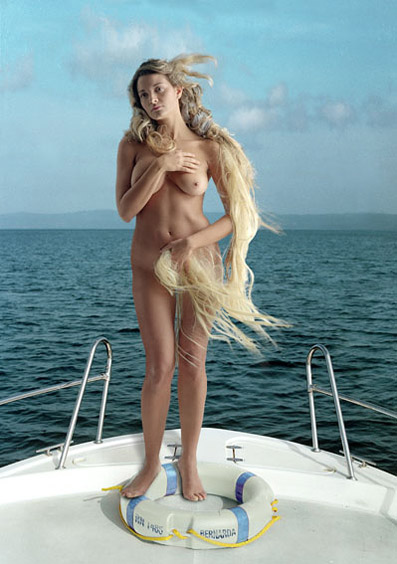 Artist: Patrick Nicholas
Technique: photography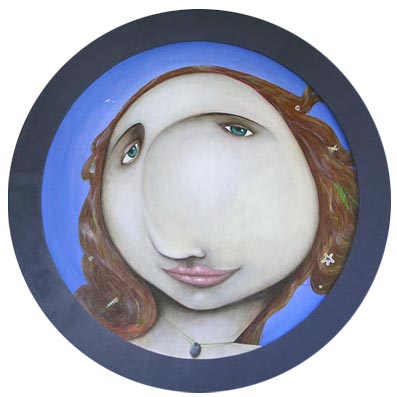 Artist: Andy Heyward (2003)
Title: Venus takes the Mk2 Zephyr to see her birth father
Technique: Acrylic on Board, 1 m in diameter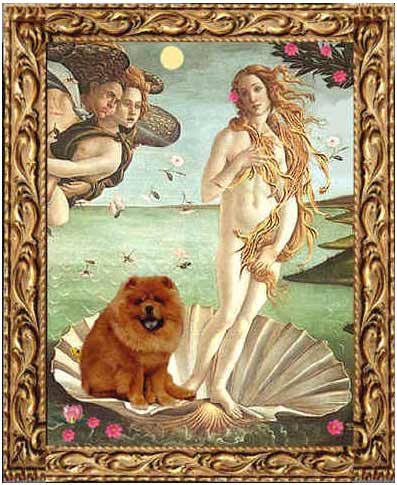 This is the pearl of collection! Those who love poodles, riesenschnautzers and other cool breeds can find them here. Together with the Venus by Botticelli.