Blog: Secrets from the Chef
Why the new Google favicon is bad

A few days ago I visited the site of my favorite search engine and saw a new icon in the URL line. My first thought was that I misspelled the URL but then it occurred to me that Google had changed its favicon. I do not reckon it's some kind of world-shaker for the whole IT industry but to me — an GUI designer — this fact appealed as rather interesting.

New Google favicon in the browser's URL line
I have carefully studied the new favicon and want to say that I completely disapprove it. But not because "Google is not what it used to be". Let me make my point.
Let's start with the definition: what is a favicon and why do we need it? Wikipedia tells us that favicon is short for "Favorites icon" meaning that the original purpose of this icon is to represent the site in the Favorites of your browser. It is actually very convenient for spotting the required site once you end up with too many bookmarks.
It is historical that icons for sites are not quite regular icons in conventional sense. As a rule they do not reflect the site's essence or function but rather are bits and pieces of its corporate identity.
But let's get back to Google. This company (and its site) feature rather laconic corporate identity: motley inscription Google with rather lax pseudo 3D effect with shadowing. Let's not laugh and spit out jokes like: "Are they from the past? Serious professionals quit doing such things something like 10 years ago!"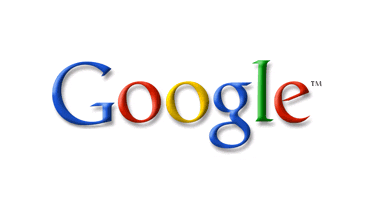 So what do we have? Letter 'g' from the new icon represents one sixth of the Google's corporate identity (referring to the number of letters in the logo). The old icon was much better in this regard, since it used the first letter of the name. The new icon suggests the fourth letter in the word Google.
You cannot help noticing that 'g' has a pleasant blue color. But the Google's logo uses four different colors. And the blue they used in the logo is a different hue blue.
So it appears that the new favicon is an inferior part of the corporate identity of the site. There is no direct association with Google.com
Now a few words about the design itself. Googlers are very proud of having semi transparency in the icon and enjoy its round curves. They say that such style is perfect for mobile devices and other iphones.
Maybe I do not get something but here I can see a flat fuzzy letter that misses the pixels. Plus we have some kind of murky grayish background. Nothing really to be that proud of.
What should Google do in this situation and what icon would do its job better? I see the only way out: Google needs a Symbol. And not just a symbol but a global idea that would evolve and develop. Beside the search engine Google has a whole bunch of services and their current logos are also motley and styled absolutely differently.